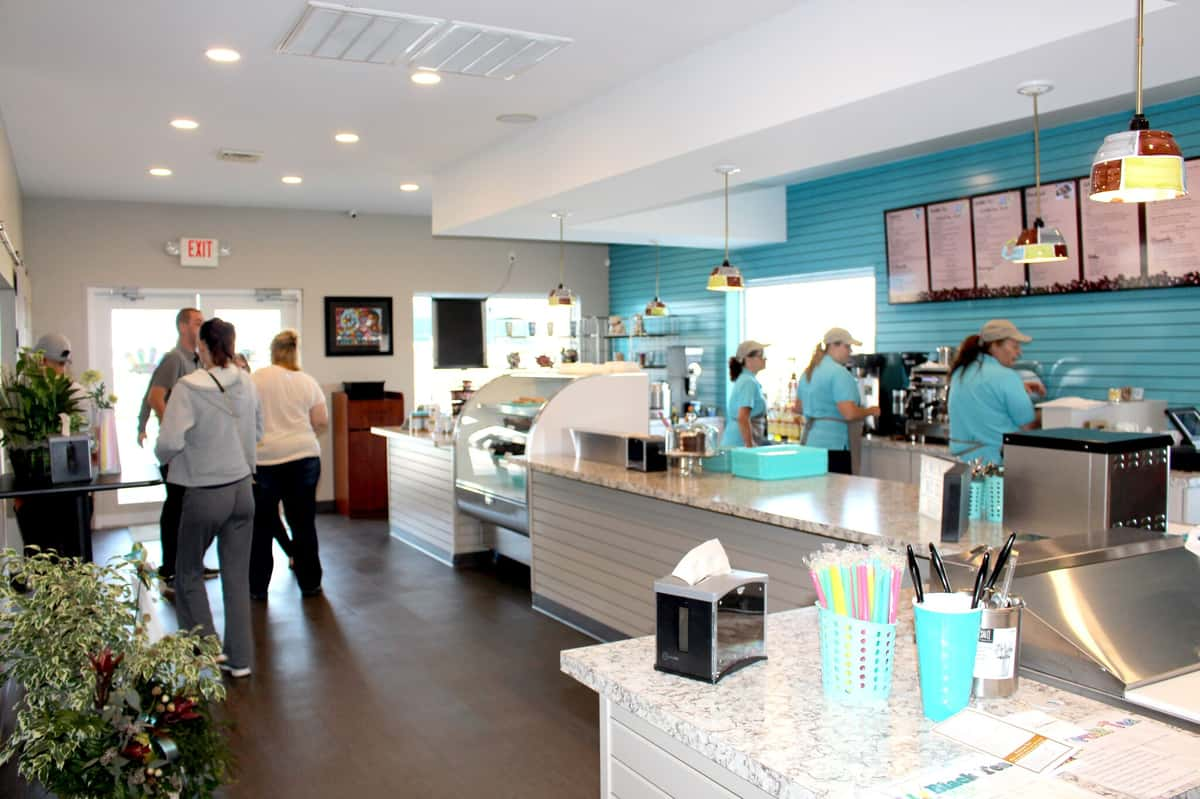 About Us
R Coffee Corner will be the "go to" place for locals who look forward to their daily cup of coffee and a "must do" for tourists!
Meeting up at a coffee shop is a cornerstone of modern American life. Business meetings, book clubs, and first dates all pair well with a cup of coffee. We will create a warm and comfortable atmosphere for customers to socialize, relax with a book or spend some quality online time.
We cater to the discerning customer and serve specialty coffees (espresso, mocha, cappuccino, bubble teas, milk teas as well as brewed coffee and teas.) Customers can select from our daily array of homemade specialty muffins and cakes, and sandwiches and wraps.
For those who want to stay in their car, our drive-thru is full service. We are the only coffee shop in the area with a drive-thru.
The Lake Erie summer weather is ideal for sitting on our water front patio and enjoying a refreshing bubble tea or iced drink with lunch or for sharing an evening coffee and dessert after a day of fishing or boating. Pets are also welcome on the patio.
Coffee and coffee shops are part of a life style and become part of the entertainment scene of a community. Our staff of baristas and bubble-ristas work in open view interacting with customers and presenting an entertaining experience. All our staff share the commitment to customer comfort and customer service
R Coffee Corner is a 2000 square foot café with a contemporary décor located in the eastern end of Ottawa County. There is indoor seating for 62 with a section that can be closed off for a private meeting or party. The welcoming indoor ambience created by a fireplace and two walls of picture windows encourages visual interaction between our customers and other shoppers.
We are located in a corner unit at the entrance of Harbor Light Landing, a mixed use retail complex that includes an upscale home decorative nautical shop, two popular year round restaurants, a fitness center, a real estate agency, a behavioral health medical practice and a print shop. A gelato shop is opening in April.
We are just off Route 2 at the Route 53 exit that is a main traffic artery leading to many tourist attractions and local hotels.